Geeks Geezers and Googlization Show
Unlocking the Whole You: A Life Unleashed with Joe Serio
Ready for an awakening? Tune in to the first episode of "The Whole You: Work Home Life," where Joe Serio is your guide on this transformative journey. And be assured, this isn't just another self-help talk; it's an expedition into the heart of what it means to be you—in all aspects of life.
Joe Serio is a man of many hats: a former organized crime investigator in Russia, a writer, translator, and even a short-term CIA undercover. With such an extraordinary background, you can bet he brings unparalleled insights into the nuances of leadership, culture, and human potential.
In this eye-opening episode, Joe discusses the essential practice of integrating your work, home, and life personas. He breaks down the barriers of fear and equips you with emotional intelligence tools tailored for the modern world. In simple terms, Joe helps you prepare for the future by embracing your whole self, today.
Don't miss this unique opportunity to level up your life. Here are your takeaways:
Do what you love, money will follow?

Tools for a thriving life

Move from fear to success
Grab your headphones, and open your mind. Your journey toward becoming "The Whole You" starts here.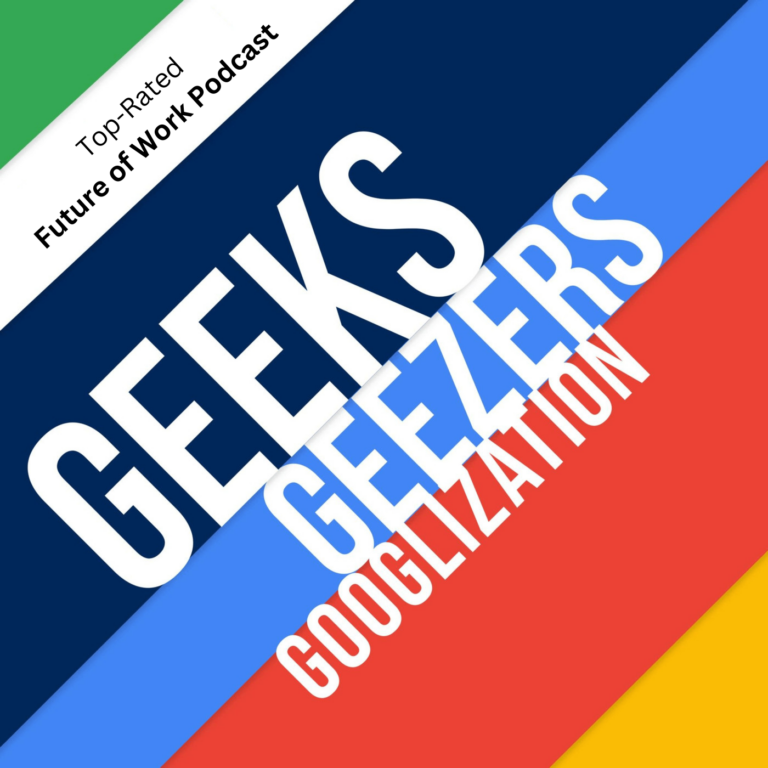 Search Results placeholder
Listen
Listen  on Your Favorite Channels
Book Us for Your Next Event
Want to have an irresistible event that attracts the right audience, challenges them to take action, and keeps attendees coming back for more?
Then book an event with Geeks Geezers Googlization! From bi-monthly virtual panels, to keynotes, to live convention shows we know how to connect with your audience.
Let's create a memorable experience together!
Book Us Today
Contact Us